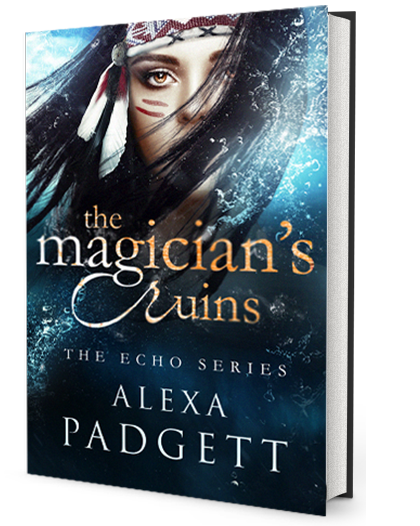 Book Two of the Echo Series
She's the hope of the world … or its destruction.
The portals to the underworld are unguarded, and demons roam free in the Southwest. To return the world to balance Echo Maria Ruiz must survive enough trials to meet with the Magician in his ruined city and learn the secrets he holds. Secrets like the location of her best friend.
Alone and unprepared, Echo must trust Honani, her spirit guardian, and Zeke, the handsome, mysterious warrior who carries her on the back of his motorcycle, battling demons and monsters at her side. In her darkest moments in the Magician's ruins, Echo discovers betrayal lurks, and her warrior may not be her hero after all.
Purchase now and enjoy the magic! 

"Loved this book! Couldn't put it down, and I'm looking forward to more!"
–Mahara (Amazon Review)
Magnetic Medic A Cocky Hero Club Novel Magnetic Medic is Book 1 in a series inspired by Vi Keeland and Penelope Ward's British Bedmate. It is published as part of the Cocky Hero Club world, a series of original works, written by various authors, and inspired...