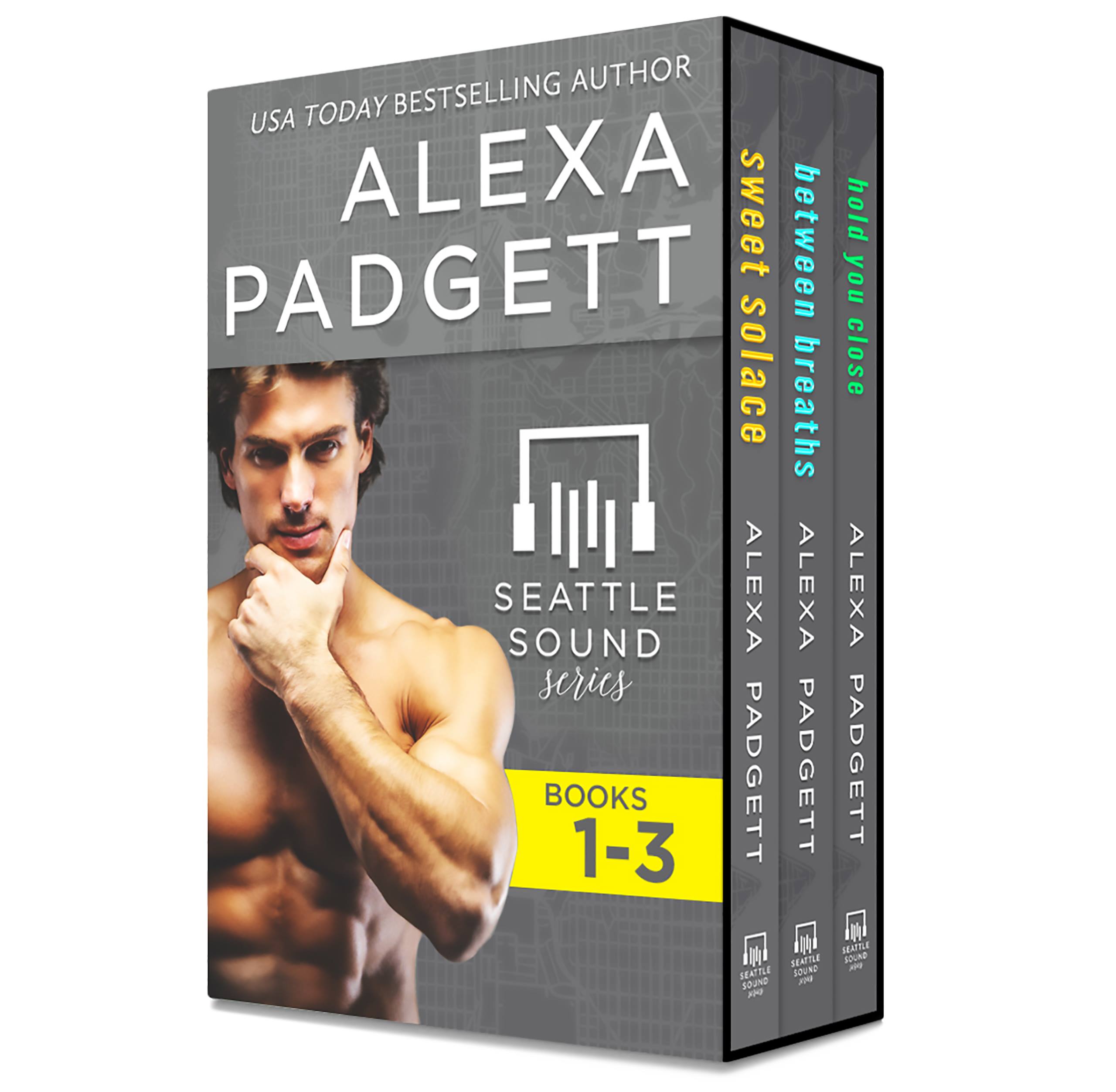 Seattle Sound Series, The Collection: Books 1-3
Books 1-3 of the Seattle Sound Series

Three novels of magnetic, bad-boy rockers who rule the Pacific Northwest's indie music scene–and the fierce loves that soothe their hurts…
In SWEET SOLACE, Asher Smith has never forgotten the woman who inspired his first hit song. But widowed writer Dahlia Dorsey has given up on happy endings. Until a moonlit beach and the touch of an old friend awakens her to pain and desire, whether she's ready or not.
In BETWEEN BREATHS, Australia's hottest musical innovator, Hayden Crewe, can't go anywhere without attracting a mob. But watching his estranged mother die in a Seattle hospice center, he's never felt more alone. Until he meets long-legged, clear-minded Briar Moore, and suddenly knows exactly what will fill the hole inside.
In HOLD YOU CLOSE, Murphy Etsam's rise to stardom has come on the back of a breakup song composed of pure fury. But one glimpse of lovely, maddening Mila Trask in the crowd and Murphy knows a year of drowning his sorrows hasn't washed away a molecule of passion. Too bad Mila's stalker picks that moment to attack.
"I loved this book. It made me smile, it made me laugh, and at times it made me want to weep with emotion. It's powerful writing, the characters are extremely relatable, and the emotions they experience are beautifully described." – Caitlyn Lynch for Readers' Favorite
Magnetic Medic A Cocky Hero Club Novel Magnetic Medic is Book 1 in a series inspired by Vi Keeland and Penelope Ward's British Bedmate. It is published as part of the Cocky Hero Club world, a series of original works, written by various authors, and inspired...