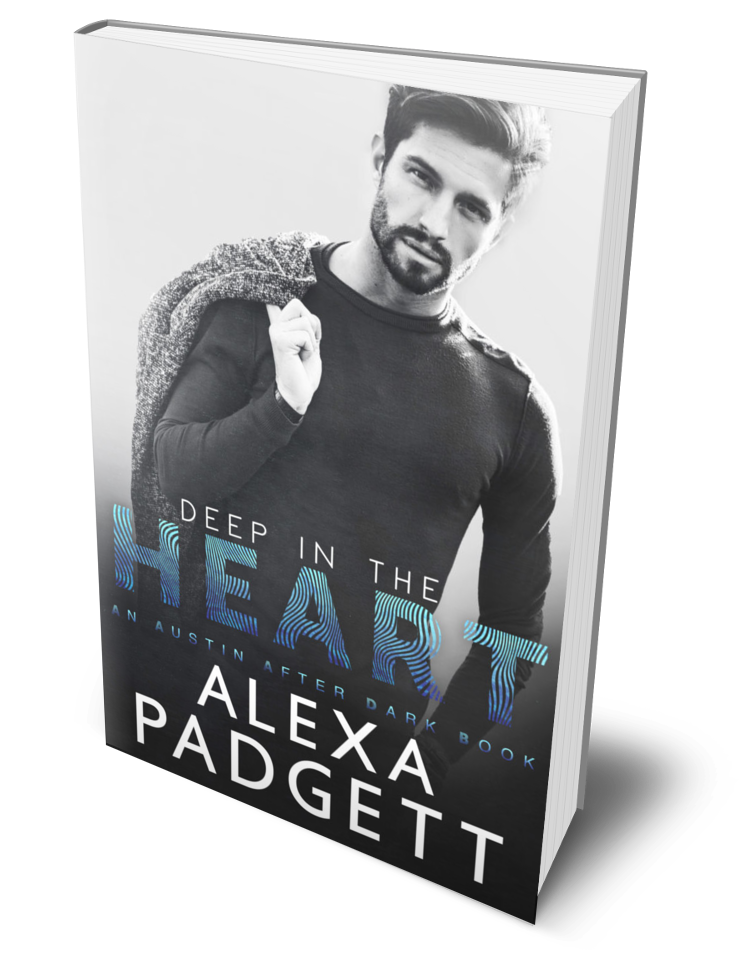 An Austin After Dark Book 1
A steamy, emotional romance from USA Today Bestselling Author Alexa Padgett.
Remembering the music I love… lets me forget a past that haunts me.
I thought realizing my dream of country music stardom would chase away the ghosts of the past. But I didn't understand how the horrors of war would imprint their scars on my heart… leaving me a shadow of the man I used to be.
Haunted by regret, filled with a rage I can't control, I destroy my favorite guitar.
A J. Olsen original. The only instrument that allows my fingers to caress my music into creation.
Now, I need a new one, and in order to get it fast, I have to work with her—Jenna. She stirs something deep inside me. Something I haven't felt in years.
When I stare into her breathtaking eyes for the first time, I see struggles that echo my own. The kind of torment that colors a woman's soul. But I'm drawn to her—I just can't stay away.
As our emotions start to blossom, creating a magic that rivals the music, Jenna's dangerous ex reappears to play a reckless game. Between his lust for revenge and the unreasonable demands of my record label, we can't catch our big break.
And unless we can both heal the wounds that remain shuttered in darkness, we'll lose everything.
Praise for Deep in the Heart:
"For fans of complicated characters, this one's a shoo-in." ~ Publishers Weekly
"Absolutely heartfelt! You'll fall for the characters every bit as much as they fall for each other." ~ USA Today bestselling author Ashelyn Drake
"Two strong, battle-scarred people grapple with how to make a relationship work in the forceful first Austin After Dark contemporary." ~ BookLife
"Alexa Padgett's novel tugs at the heart strings as Cam and Jenna learn to make sweet music together." ~ USA Today Bestselling author Fiona Quinn
"Deep in the Heart is a touching tale of loss, love, and hope for a future filled with promise. Jenna and Cam's heart wrenching story is an emotional rollercoaster ride that will have you gasping at twists and turns you'll never see coming. A must-read!" ~ USA Today Bestseller Kristen Luciani
"This book packs an emotional punch with raw authenticity and jaggedly broken characters, with all of their demons, trials and struggles conspicuously on display." ~ Book Addict via Goodreads