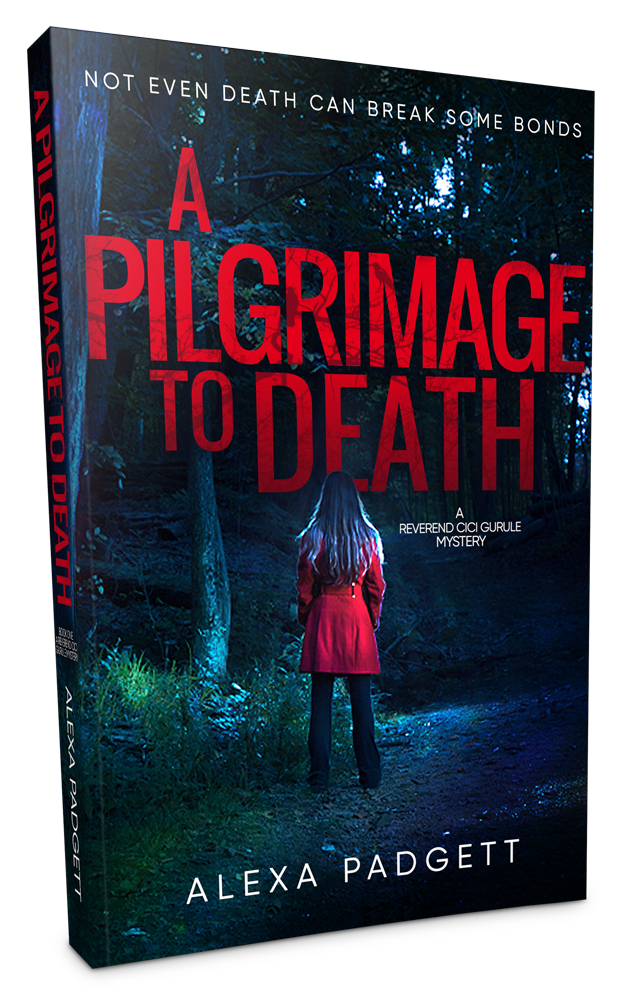 They murdered her sister. They threatened her church. Their day of reckoning is at hand.
Cici Gurule is a freewheeling, progressive reverend who'll stop at nothing to protect her flock. When she finds the dead body of a parishioner in the nearby Santa Fe National Forest, she's horrified to realize the victim bears the same stab wounds that ended her twin sister's life one year earlier.
Together with her detective friend and loyal pair of Great Pyrenees, she vows to hunt down the killer before she's forced to officiate another funeral. Soon, however, Cici discovers her sister was on the trail of a deep-rooted criminal operation… and her death was no random act of violence.
Now that the criminals are out for Cici's blood, the pastor must catch the wolf by the tail before it goes in for the kill.
A Pilgrimage to Death is a high-octane mystery thriller. If you like motorcycling sleuths, fast-paced action, and a dash of humor, then you'll love Alexa Padgett's edge-of-your-seat novel.